This was a very tough assignment to restore a Victorian Tiled floor in the village of Heckmondwike, West Yorkshire which had been stained with Bitumen. If you look closely at the photographs on this page you should be able to see it; although this may sound unusual Bitumen was used frequently as an adhesive for carpet or linoleum when tiled floors were not so fashionable.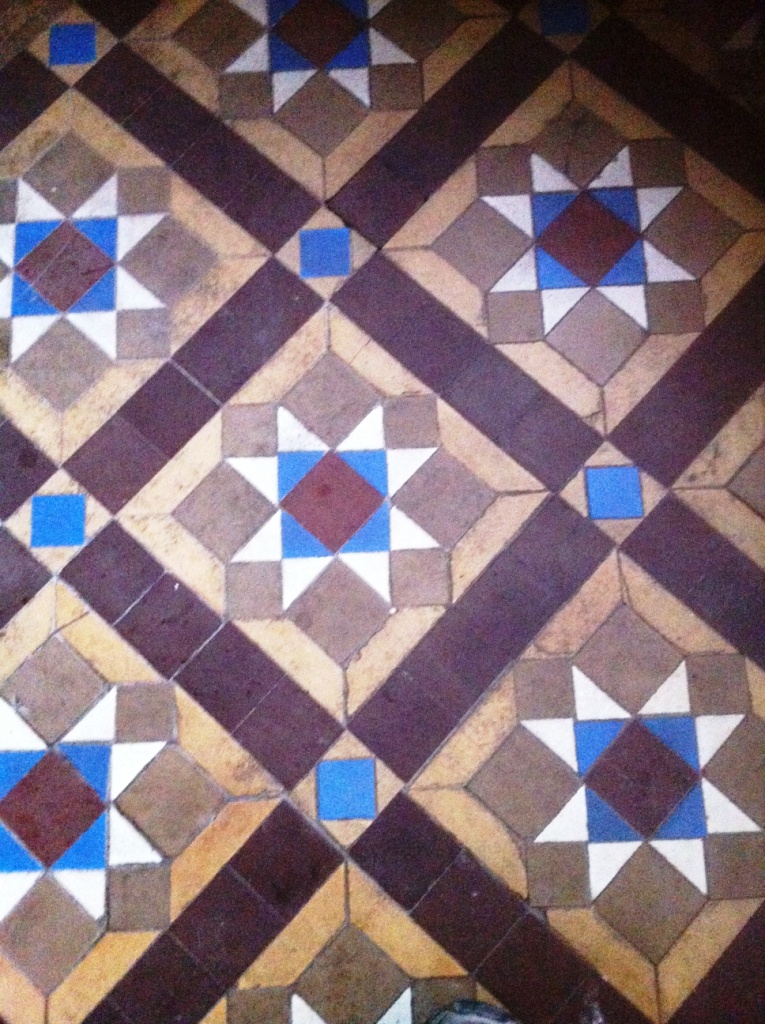 To solve the problem I applied
Tile Doctor Remove and Go
which is the strongest product we have for removing coatings from tiles, its ideal for removing sealers but it's also good at removing adhesives, grout haze and paint as well. Once applied I left it to dwell for a while to allow it get to work on the problem before agitating with a rotary machine fitted with a scrubbing pad and manually using a scrubbing brush. The dirty solution was removed using a wet vacuum and washed down with clean water; it was necessary to repeat this process a couple of times and although improved I have to admit although it made a great improvement it wasn't 100% successful, I have tried some other products and methods on subsequent visits to shift the remaining bitumen staining but you have to be careful not to damage the tile.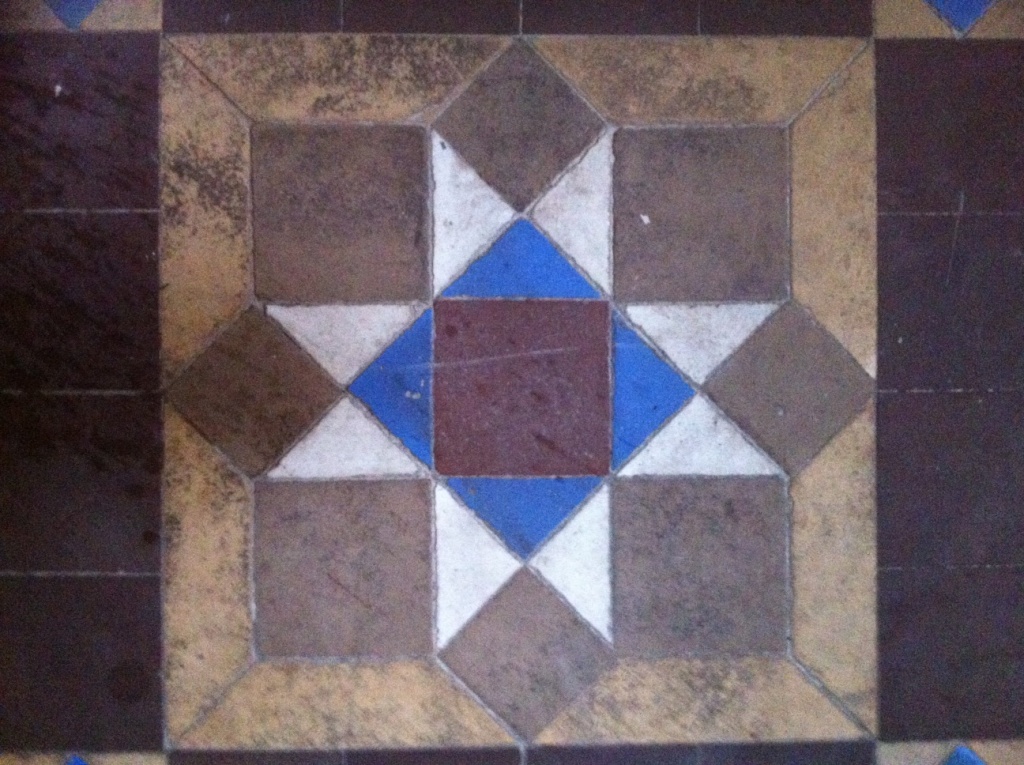 Sealing Victorian Floor Tiles
Tile Doctor Seal and Go was used to seal the floor, it gives a durable low sheen finish that brings a nice depth to the floor and will protect it going forward, Seal and Go is also a breathable sealer which is important on these older floors which may not be protected from damp.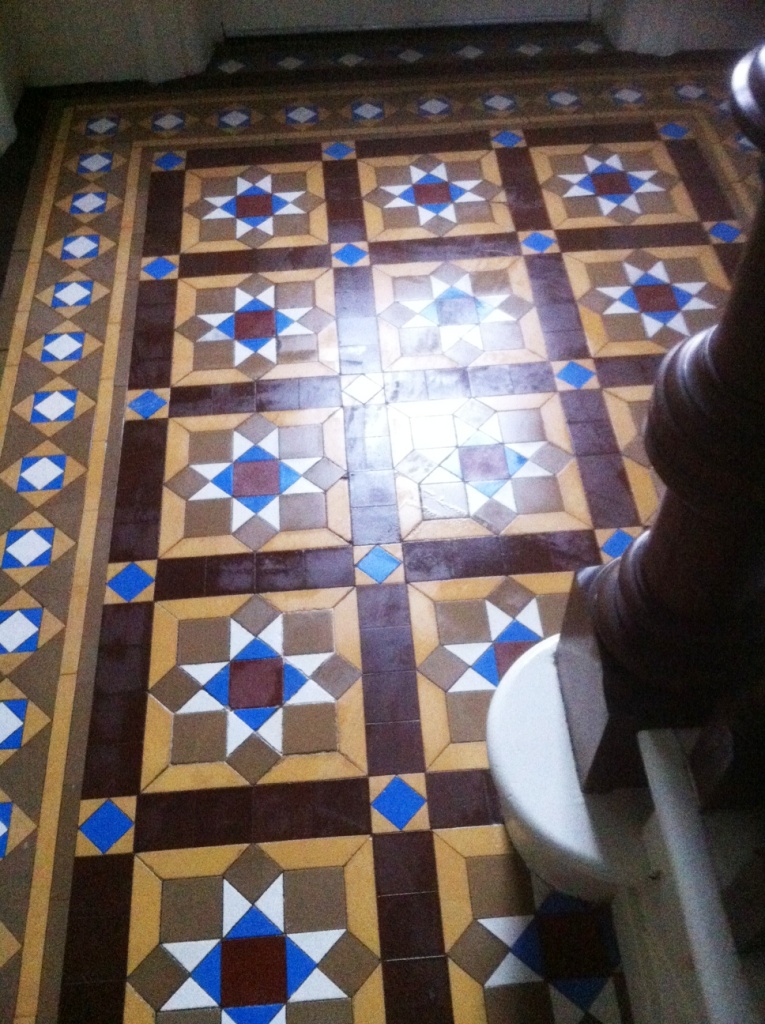 Restoring an Old Victorian Floor stained with Bitumen in Yorkshire