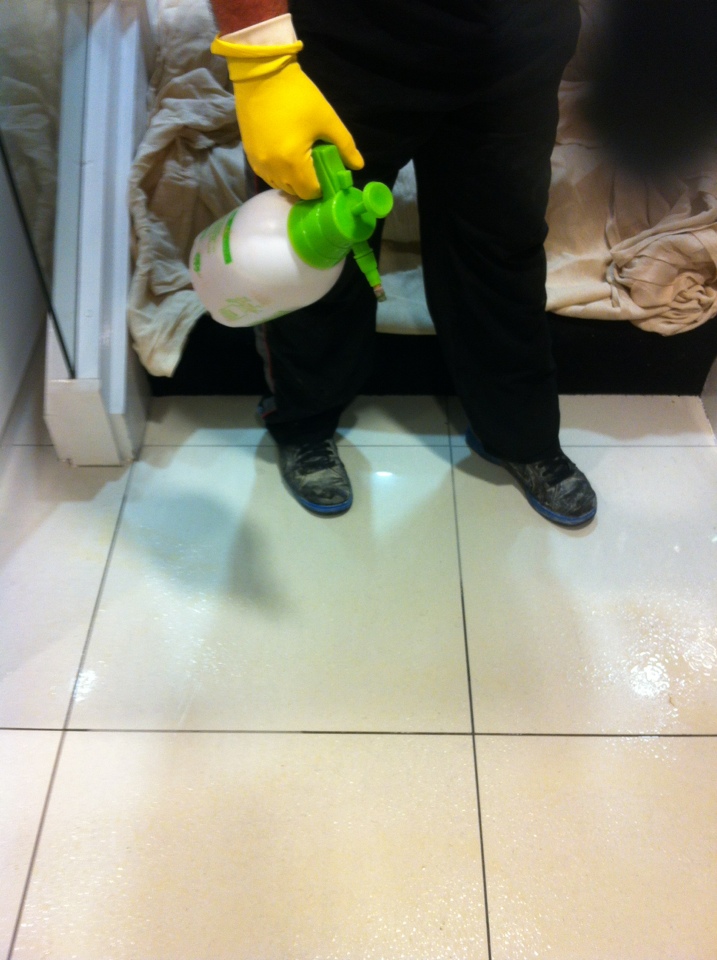 Polished Porcelain is very hard wearing and looks great in the retail environment; it does however get very slippery when wet and given the increase in accident claims in the UK and companies happy to pursue them it can be a real problem. Prevention with an Anti-Slip solution is definitely cheaper than a court case and this is the very problem we were asked to address at a shop in Leeds recently.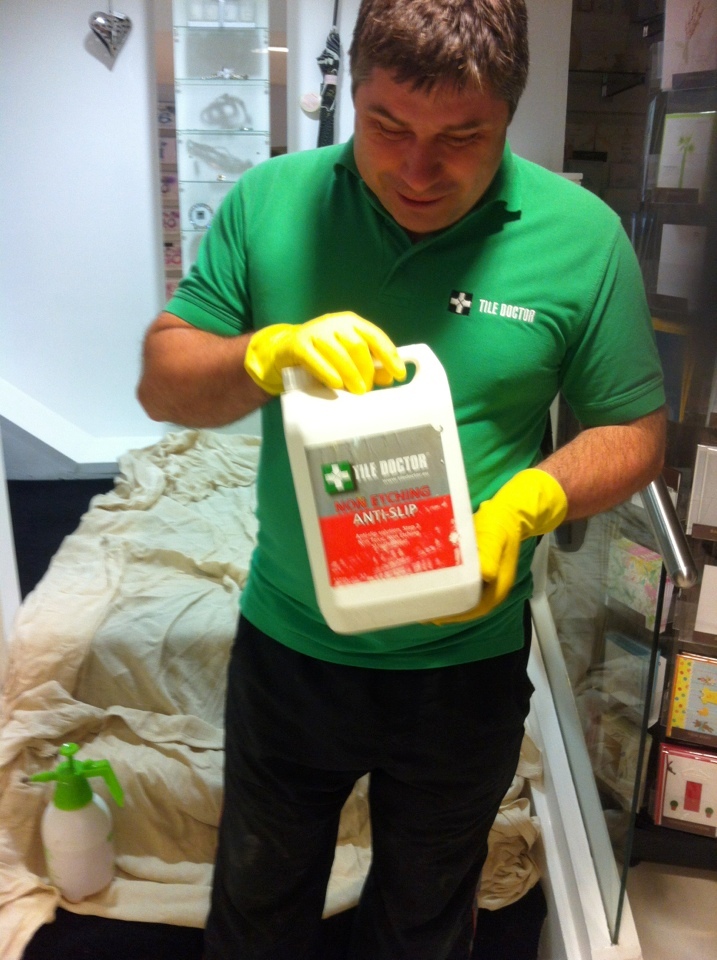 Applying Anti-Slip to Polished Porcelain Tiles
This floor in a retail outlet in Leeds was laid with white Polished Porcelain tiles and the retailer was keen to prevent accidents happening to their customers. First we treated the area with Anti-slip cleaner to make sure the floor was free from dust and dirt contaminants before the Anti-slip solution was applied.
We then applied Tile Doctor Anti-Slip with a spray pump bottle and lightly scrubbed this in, left it on the floor area for the correct time duration and then applied the bonding agent on top of this.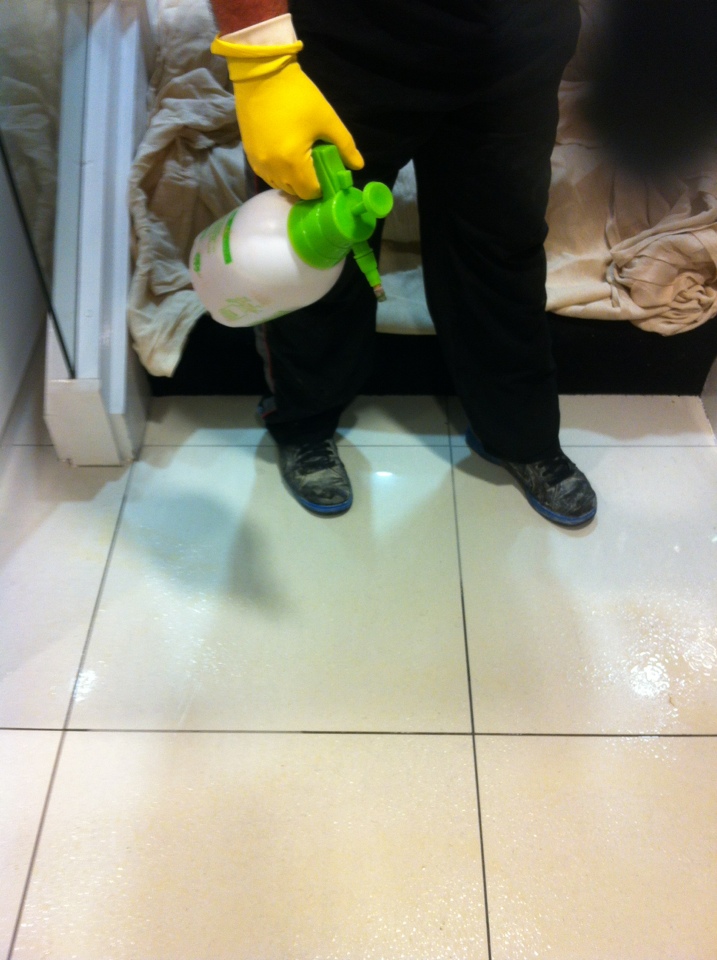 The last step was to buff the floor with a black
buffing pad
attached to our Victor floor buffer; afterwards we rinsed the floor with water and removed the water using a wet and dry Vax machine.
The effects of Anti-slip work as soon as the floor has been buffed, rinsed off and left to dry, needless to say the customer was very happy with the results and left the following message.
Just wanted to thank you for sorting an anti-slip treatment for the new porcelain tiles in our Leeds store. The treatment definitely works,(as we found out the first time it rained!!), and the whole process was dealt with efficiently and promptly.
Val Caine (Director).Wish, Bond Street, Leeds.
Applying Anti-Slip at a shop in Leeds